and
digital solutions
if it does not exist yet, it will be developed.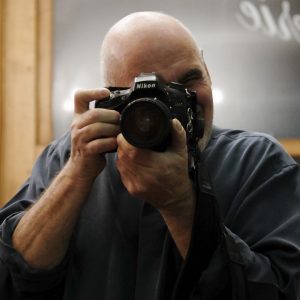 Claus Siebeneicher
Technology expert, community builder, coffee addict, red wine and food lover, traveller, international board member, digital native and photography enthusiast with a strong global network of friends, clients, experts and colleagues.
Short Bio
Art, Design and Creativity 
Professional life
Claus Siebeneicher, born in 1960, worked for many years in the aerospace industry in IT and system support, almost always in 'technical IT', such as analysis of radar data, measuring and testing systems, GIS for Formula 1 race management and planning of air traffic control centres. In 2005, he moved to Brussels. At that time, NATO had heralded the digital transformation with NNEC (NATO Networked Enabled Capabilities), but a period of great technical and organisational upheaval had also begun in its environment, for example at EUROCONTROL (SESAR – Single European Sky). As a NATO official, he was responsible for system architecture, involved in the development of the NATO Architectural Framework and other standardisation projects, and was the technical contact person at NATO for "Single European Sky" – the new air traffic management in Europe. After a sabbatical, during which he devoted himself to his other passions – travelling and photography – in addition to art projects and installations, he has been employed as a senior systems engineer at SMartDe eG Berlin since April 2020, where he advises and supports associations, SMEs and individuals in Germany and other European countries on technical (ICT) issues but devotes most of his time on travelling and his various creative design and photography projects.
People first.
Providing answers and solutions. Interdisciplinary experience in digital transformation, enterprise- and system architecture.
Planning, design and governance of complex, mission critical geographically distributed systems.
… and still getting the 'hands in the oil',
working with embedded systems, IoT, administering linux server and writing letters with roff
Working with SMARTDe e.G. in Berlin and advice and supports associations, SMEs and individuals in Germany and other European countries on technical (ICT) issues. 
Developing Photoresk, the branded international photography community which welcomes photographers and photo enthusiasts of all walks of life and skill levels to join meetups currently in Brussels, Aachen, Cannes and Berlin.
Radiance Art Project and the website CreativeWorldView presents project work to the subject illumination.
A whole set of virtual galleries was created during Covid-19 confinement. GloLo is the website unifying all this activities.
EuropasFarben ist the new collection of photos, images and digital models.
Co-founding and prototyping Photostories International, (now Worldly Photos), the unique global sharing platform which combines creative writing and photography in a creative way.
A universal web-app was developed which can be used to showcase ANY project-result or user-experience in an standardised, user and operator friendly way with easily manageable review and release process and workflow-modules implemented into the system.
The initial project Photostories International failed but it was not a failure. It lives on in different instantiations.
Epic photography road trips, capturing light, colours and impressions. Material for the works. Travels to various regions, from the equator to the arctic circle. Observing, boosting creativity, photographing humans and landscapes off the beaten tracks. The documentation still waits to be written.
Award winning photography as a passion. Learning, teaching and sharing. Various exhibitions. Member of the Brussels Circle of Diplomatic Artists. Photographing at high profile events and on the streets. Founder of Photoresk, the globally growing photography network. Some works are here, some at instagram.
Interactive Installations
The Radiance project: Togetherness in art and vision, combining capabilities, talent and knowledge to create something new of which one person alone would not be able to achieve.
The project web-site (opens in new tab)
Interactive Installations
Selection of exhibitions
past
Dis-closure, Brussels, Belgium 2014
BRUCODA, Brussels, Belgium, 2017
BRUCODA, Brussels, Belgium, 2018
Royal West of England Academy, Bristol, UK, 2018
SWARA Concert and Exhibition, Brussels, Belgium, 2018
BRUCODA, Brussels, Belgium, 2019
BRUCODA, Online Exhibition, Belgium, 2020
Russian Centre for Culture and Science, Brussels, 2020
Glolo.de online exhibition, 2020
Glolo.de online exhibition, 2021
Akrata, Greece virtual online exhibition, 2021
upcoming
U N / D i g IT Al iz ED, Culture and Sustainable Developement for a More Resilient and Impactful Culture Sector