and
digital solutions
if it does not exist yet, it will be developed.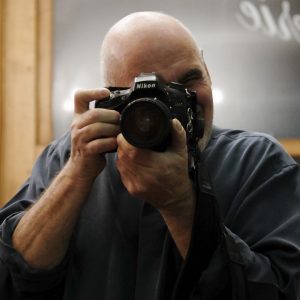 Claus Siebeneicher
Technology expert, community builder, coffee addict, red wine and food lover, traveller, international board member, digital native and photography enthusiast with a strong global network of friends, clients, experts and colleagues. 
Professional life
Claus Siebeneicher worked for many years in the (aero)space and defense industry, almost always in 'technical IT', such as analysis of radar data, measuring and testing systems, GIS for Formula 1 Race Management and worked with the Programme Management planning and implementing of International Air Command and Control Systems. In 2005, he moved to Brussels. At that time, NATO had heralded the digital transformation with NNEC (NATO Networked Enabled Capabilities), but a period of great technical and organisational upheaval had also begun in its environment, for example at EUROCONTROL (SESAR – Single European Sky). As a NATO official, he was responsible for System Architecture, involved in the development of the NATO Architectural Framework and other standardisation projects, and was the technical contact person at NATO for "Single European Sky" – the new air traffic management in Europe. After a sabbatical, during which he devoted himself to his other passions – travelling and photography – in addition to art projects and installations. Since 2020 he advises and supports organisations, associations, SMEs and individuals in Germany and other European countries on technical issues and devotes parts of his time on travelling and his various creative design and photography projects.
People first.
Providing answers and solutions. Interdisciplinary experience in digital transformation, enterprise- and system architecture.
Planning, design and governance of complex, mission critical geographically distributed systems.
… and still getting the 'hands in the oil',
working with embedded systems, IoT, administering linux server and writing letters with roff
Advice and supports organisations, SMEs and individuals in Germany and other European countries on technical (ICT) issues. 
Various NATO and National (DEU) defense Projects
Developing Photoresk, the branded international photography community which welcomes photographers and photo enthusiasts of all walks of life and skill levels to join meetups currently in Brussels, Aachen, Cannes and Berlin.
Radiance Art Project and the website CreativeWorldView presents project work to the subject illumination.
Building Virtual Galleries (VR) and Augmented Reality (AR) components . Atelier-29.eu  is the website unifying some this activities, EuropasFarben another.
Photography skills combined with photogrammetry and AR / VR modelling and imaging and data acquisition via drone allows for efficient progress monitoring and evaluation tasks.   
EuropasFarben ist the new collection of photos, images and digital models.
Co-founding and prototyping Photostories International, (now Worldly Photos), the unique global sharing platform which combines creative writing and photography in a creative way.
The initial project Photostories International failed but it was not a failure. It lives on in different instantiations.